In Memory
Judy Beck (Gibbson)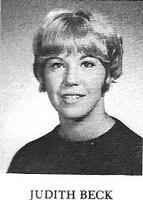 Judy Gibson passed away on Friday, December 20, 2019. She was 68.
Mrs. Gibson of Worcester Township was born in
Norristown on January 24, 1951 and is the daughter of Daisy (Garrett) Beck and the late William G. Beck.
She was the wife of the late Byron C. Gibson.
She's also survived by her two brothers William and Richard Beck. One sister Jaclyn.